On Our Own is fortunate to have the support of our wonderful community. You can do your part to help the community. Listed below are ways you can help, whether volunteering, participating in a fundraising event, or making a donation.
Your support is greatly appreciated.

Donate

to On Our Own of Prince George's County
through PayPal






Or make a donation by check to:

On Our Own of Prince George's County, Inc.
10007 Rhode Island Ave
College Park, MD 20740


Volunteer
George@OnOurOwnPG.org
Send an email to volunteer. (Put "Volunteer" in the subject field.)
---

Dear Friend of On Our Own,
In order to overcome the trauma of psychiatric illness and the discrimination associated with it, one needs to become empowered. To be empowered is to gain control over one's life and to build self-esteem and independence. This is done through making one's own decisions, having freedom of choice, and helping other people with the same kinds of difficulties. In this way, one participates in the recovery process and gains dignity and respect through accepting responsibility.
Service
On Our Own of Prince George's County provides quality service. Our facilities offer a cozy home atmosphere for our members, and we offer the following benefits:

· Provide a safe, friendly, and welcoming wellness and recovery center.


· Serve a diverse peer population.
· Provide a varied and strength-based programs, workshops, and activities.
· Computer classes that are tailored and designed to accommodate those with challenges.
· Promote self-advocacy by staying involved in our community.
· Peer run, peer driven.

· Involvement in the community.
Benefits
On Our Own of Prince George's County benefits the community by helping those who live with behavioral health challenges. We provide the services and social networking they need through peer support. Everybody is an individual and is respected wherever they might be in their journey of Wellness and Recovery.
Our computer lab has 4 computers. This allows our members to acquire computer skills and access resources. Computer training is available upon request. Please RSVP by Wednesday of that week to reserve your spot.

We intend to increase our membership through improved communications with our community (members, local businesses, individuals, and organizations) and enhanced awareness and outreach.

Please join us in assisting people with mental illness to lead full lives and continue as contributing members of the community.
Please help us to continue to enhance our successful program with your tax-deductible contribution.
Thank you for being so generous.



RAZOO
Online
Fundraising
GOODSEARCH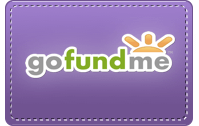 On Our Own of Prince George's County, Inc is a 501(c)(3) tax-exempt organization.
---
Hours of Operation
12:00 pm – 5:00 pm: Wednesday, Thursday & Friday
11:00 am – 4:00 pm: Saturday

On Our Own

of Prince George's County
10007 Rhode Island Ave
College Park Maryland 20740
Office: (301) 699-8939